Service Items

Government Permit and ISO Certification
Free Trade Zone (FTZ) Permit and Forwarder
Permit for Ocean Freight
Quality System Certification for Vessel Cargo Load/Unload and Handling
Warehouse facilities
Keelung Harbor East Bank Wharf #16
and West Bank Wharf #16
Machinery
Land Crane, Forklift, Truck, Trailer,
Flatbed Truck
Repair and Rental
Repair, Maintenance and Rental of
Various Heavy Machinery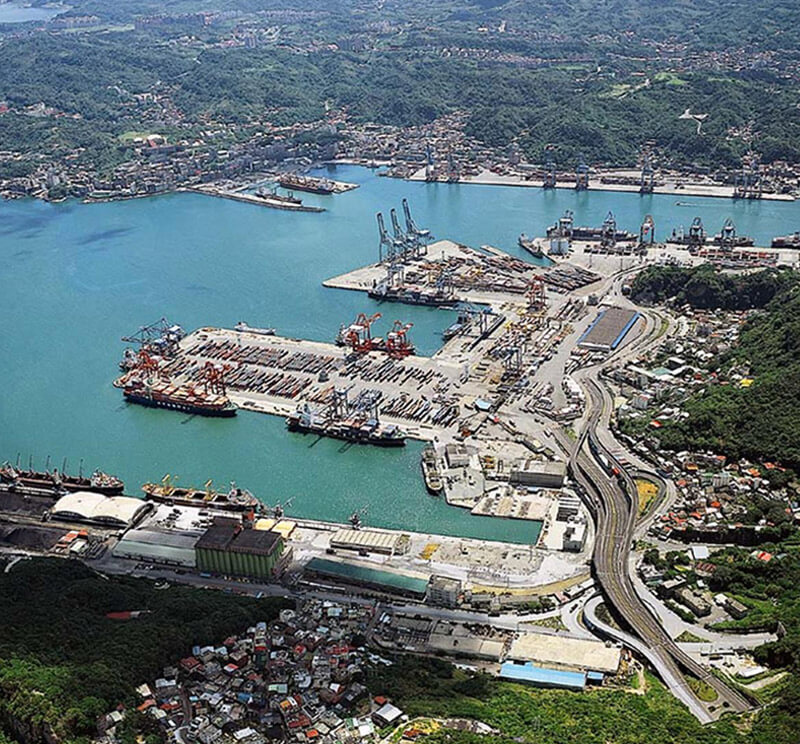 EVERMORE GROUP
1997
Evermore Port Business Co., Ltd.; Business Registration Approved by MOEA.
1998
Attained MOTC (Port of Keelung TIPC) permit for loading/unloading vessel cargoes in Keelung Port (container ship, general cargo ship).
1999
The very first to be certified by ISO9002 (1994) International Quality System (UKAS) for vessel cargo loading/unloading; Certificate renewed before expiry.
2001
Permit by Keelung Customs MOF, for undertaking Storehouse operation of import/export/transfer cargoes under custody of Keelung Customs.
2005
Evermore International Logistics Co., Ltd., Registration approved by MOTC.
Maritime and Port Bureau, MOTC permit for business items in Keelung Port FTZ.
MOTC permit for automobile transportation.
2010
Permit by Port of Keelung TIPC MOTC for undertaking cargo loading/unloading in Taipei Port (bulk and general cargo ships).
2015
MOTC permit for air freight cargo forwarding.
MOTC permit for ocean freight cargo forwarding.
2018
ISO 9001:2015/CNS 12681 Standard Edition – International Quality System (UKAS) Certificate for Vessel Cargo Loading/Unloading Operation
Contact Us
Thanks for visiting our website. Should you wish to know more about our group, businesses, service items, etc.,
just leave your contact basics and we will reply as soon as possible in 2 working days (weekends excluded).